The Worst Function Bands and Wedding Bands Bands Ever!
Posted on June 20, 2011 by Music Live UK
Worst Function Bands and Wedding Bands Ever!
If you are thinking of booking a live band, function band or wedding band then here are a few you should avoid! Remember the Brett Domino Trio that shot to fame on 'Britain's Got Talent?' They wowed us all with their rendition of Michael Jackson's 'Beat It' performed on electronic keyboards. The front man, Brett Domino himself rocked out on the 'Keytar'. The judges were divided, Amanda Holden thought the guys had real talent and Simon Cowell thought it was a joke. However the audience did love them so you decide. Check out their performance below.
With 850,000 hits on youtube this next band has established a following simply for how bad they are! Performing at an outdoor gig to what looks like an empty field they proceed to murder 'Final Countdown' by Europe. These internet sensations take live music performance to a new low. Stunned audience members (those few that were there) were subjected to a whole set of terrifyingly awful musicianship!
Our next candidate is a four piece band from the USA. Whilst not a particularly awful performance the drummer certainly demands your attention. With a unique performance style he keeps perfect time whilst flailing his hands around in the air and pulling off some of the wildest moves ever seen. He certainly looks like he would me more at home at a thrash metal gig. With almost ten millions views the band have got noticed for all of the wrong reasons!
Talent shows like the X Factor and Britain's got talent have shown us some of the worst bands in the UK and for some reason we love to watch them. A 3 piece called Jahm auditioned in 2010 and stood out as being one of the worst auditions ever. They performed as a vocal trio a hardly recognisable version of 'Bad Romance' by Lady Gaga. Out of time and out of tune they stunned judges and audiences by just how bad they were! Check out the video below.
If you are a fan of Pink Floyd then you probably won't want to watch this next video. This band perform a truly awful cover of 'Comfortably Numb' at a charity event. The poor level of musicality is truly astonishing by any standard. Each musician seems to be playing independently without any regard for the other 'musicians' in the band! Thankfully these guys know how bad they are but that doesn't stop them inflicting their 'talent' on the rest of us!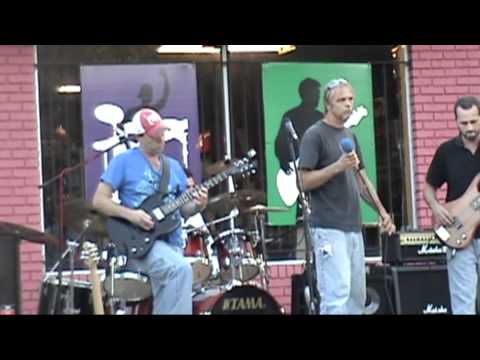 So if you are considering booking a wedding band, tribute band, function band or corporate entertainment you may want to steer clear of these acts. To make sure you don't end up with a band such as these make sure you book through a music agent! This way you can be sure the acts are of a high standard and won't ruin your event. Is it really worth taking the risk?
The Worst Function Bands and Wedding Bands Bands Ever!

,
This entry was posted in Latest News. Bookmark the permalink.